Don't gamble your hard earned money when hiring a web developer.
What if you hired a seasoned web developer who was not only trustworthy and reliable, but knows that you don't just want code written... But that you need to make a positive return on your investment? That you want to make your business better off than it is today?
What if this person learned about your business, got to the root of why you're looking for a developer, and applied their knowledge of the web to solve this problem? What if you could hire an ally, a partner, and not just a hired gun?
I want to partner with you.
My name is Chris McCarty, and I'm a consultant. But I'm also a business owner. I've built my company and reputation on trust, hard work, and results. I want to learn about you, your company, and what you want tomorrow to look like for your business. Together, we'll put together a plan of action that realizes that tomorrow, divided into specific milestones.
---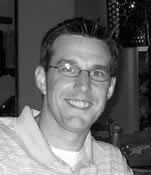 "My goal To produce a significant return-on-investment for you and your business."
- Chris McCarty, Founder 313 Consulting
---
Q. "Why should I trust you with my project?" A. I've built my business on a foundation of reputation. My clients refer their colleagues to me because they know I have a track record of getting stuff done - of understanding the problem at hand, and putting together a plan of action.
Q. "What makes you think you'll understand my business?" A. I know that what you really want isn't a new website or app. What you want is more customers, more revenue, and more profit. I start each project by listening - I want to know everything I can about your business and what problems you face. Only then will I be able to help you put together a roadmap that charts out a plan to conquer your business problems and make you more money.
Q. "Why are you different than other web developers?" A. I don't want to have "former clients". I want to build long term, meaningful relationships with everyone I work with. This means acting on key performance indicators, and incrementally making the right adjustments that make your business more profitable for months and years to come.
---
We might not be a good match if...
I want to make sure you get the best possible partner imaginable. For the majority of clients I talk to, I think I'm that guy. But there are a few types of projects that don't always mesh with my process:
1. "We Love Our Rubber Stamps" If you need signing off from a committee to get anything done, I'm not for you. I work very closely with each of my clients, and that means I need to be able to rapidly execute. If we're waiting for approval from a lot of different parties to get anything done, we'll both suffer.
2. "What Are Your Rates?" If you're looking for the lowest price possible, you won't like my rate. But if you want to make an investment in your business, and want to work with an expert web developer who's acutely aware that you need to recoup your investment and then some, let's talk.
---
Ready to get started?
I'm currently accepting new clients, and would love to see if there's a mutual fit. Simply fill out the form above, and we'll schedule a time where we can discuss your business, your project, and how I can help shape your businesses' tomorrow.
---
Recent Testimonials
"Simply put, Chris is a dynamic! Chris and I have worked on multiple projects together over the last 5 years. What stands out most about Chris is his ability to step back and look at a project as a whole, break it down into sections, optimize each section, and then reassemble into a truly polished finished product. Clone please!"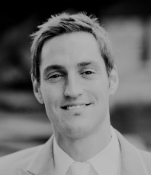 Brentt R: President O&P Board Prep
---
"We started with only a rough idea of what we wanted in a website. Chris shared with us ideas and options. He was flexible, patient and delivered on time. I'd definitely hire Chris again."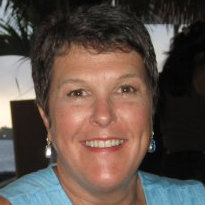 Jan T: Bend People, Parks & Nature
---
---
Monthly Letter
We release a Monthly Letter which talks about business / life / technology